Implementing effective business strategies is crucial for running a successful nail salon.
Nailing the nail salon business requires a blend of creativity, exceptional customer service, and astute business acumen. This article dives deep into the strategies that can help you run a successful nail salon business, from mastering the art of nail design and maintaining hygiene standards, to marketing your services effectively and managing finances efficiently.
Whether you're a seasoned salon owner looking for fresh ideas or a budding entrepreneur stepping into the beauty industry, this comprehensive guide will equip you with the necessary tools to excel in the competitive nail salon market. Stay on to explore all the details.
Key takeaways:
Consistent and engaging social media presence with SEO optimization
Collaborating with influencers for increased visibility and growth
Utilizing referral promotions to attract new clients
Implementing loyalty card programs to reward frequent clients
Creating a compelling profile on StyleSeat for increased visibility
Optimizing monthly newsletters for valuable content and promotions
Defining a unique style and theme for an unforgettable salon experience
SEO-optimized Social Media Management for Nail Salons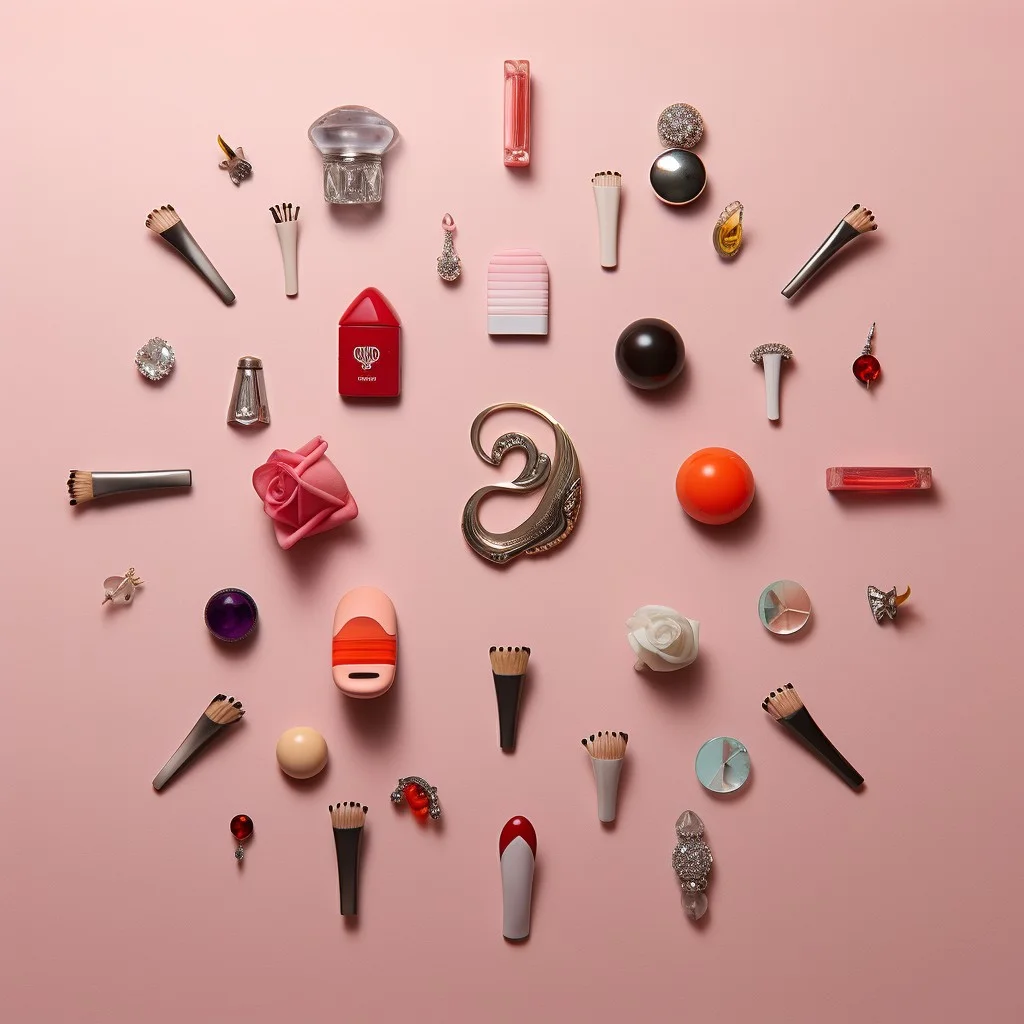 A consistent and engaging presence on social platforms is crucial for your salon's online visibility. Start by figuring out the social media platforms where your target customers are most active and set up accounts if you haven't already. Instagram and Pinterest are particularly useful for showcasing nail art.
Each post should include relevant keywords, hashtags, and location tags to improve visibility. Keywords are crucial for search engine optimization, so a little research on trendy keywords in the nail salon industry can go a long way. Regularly posting content that is relevant, enjoyable, and appealing to your customer base is beneficial. This could be behind-the-scenes clips, new nail art techniques, or client testimonials.
When it comes to hashtags, use a mixture of popular and niche ones. While popular hashtags have a larger reach, niche hashtags allow you to target the most interested audience effectively. For location tags, ensure you're tagging your salon's physical location so local clientele can find you easily.
Remember, engagement is key in the world of social media. Endeavor to respond to comments and messages swiftly, and periodically engage with other posts in your community to enhance your salon's online visibility and reputation. As you build your online presence, monitor your analytics to identify what draws the most engagement. This will guide you on what content to produce more of in the future.
Influence Marketing in Nail Salon Business
Influence marketing can be an effective tool for boosting the visibility and brand image of nail salons. Influencers, especially those in the beauty and fashion industry, hold considerable power in shaping consumer preferences and behaviors. Collaborating with such influencers can result in increased customer reach, improved reputation, and ultimately, heightened business growth.
1. Identify Relevant Influencers: Not all influencers are suited to promote nail salons. Look for those who are active in beauty and personal care segments, and whose followers align with your target audience.
2. Analyze the Engagement Levels: It's not just about the number of followers but the engagement level that matters. An influencer with high interactions is more likely to bring valuable attention to your salon.
3. Collaborate Creatively: Rather than just sponsored posts, consider hosting special influencer events at the salon, creating themed nail art inspired by the influencers, or offering exclusive discounts to their followers.
4. Incorporate Product Placement: Have the influencers showcase your salon's work in their photos or videos. This indirectly promotes your salon's services without appearing overly promotional.
5. Monitor Results: Always track the outcome of your influencer marketing campaigns. Evaluate in terms of increased followers, customer queries, and actual bookings. This will guide future marketing decisions.
Referral Promotions As Nail Salon Business Strategy
Referral promotions offer a great way to attract new clients while rewarding existing ones. These rewards can be in the form of discounts, free services or products.
You can start by offering your current customers a certain percentage off their next service for every new customer they refer. Not only does this give your current clients an incentive to spread the word about your services, but it also makes the referred individuals more likely to become customers themselves since they come to you with a trusted recommendation.
Make sure to track the effectiveness of your referral promotions to adjust them as necessary. You might want to test different reward types or vary the conditions under which the rewards are given. By doing so, you can identify the best methods to create a thriving customer base and keep your nail salon buzzing with satisfied customers.
Nail Salon Loyalty Card Programs
Loyalty programs, specifically cards, provide a straightforward avenue for rewarding frequent clients. They offer various incentives, including discounted services or free products after a certain amount of appointments or purchases.
A few concepts integral to this strategy include:
Point-Based System: The more services or products your clients purchase, the more points they accrue. After reaching a particular point threshold, the client can redeem their points for a discounted or free service.
Tier System: This categorizes clients into various 'tiers' based on their visit frequency or amount spent in the salon. Higher tiers offer greater rewards, motivating clients to strive for the top tier.
Partner Collaborations: Partner with nearby businesses to offer combined loyalty rewards. This can attract a greater variety of consumers, creating a win-win situation for both establishments.
Remember, the attractiveness of your loyalty card program lies within its simplicity and achievable rewards. Ensure your clients thoroughly understand and can easily partake in the offered program. This method promotes customer retention while effectively incentivizing increased spending.
Creating a Compelling Profile for Nail Salons On StyleSeat
The profile on StyleSeat should be thoughtfully put together as it serves as the digital storefront to prospective clients. Begin with high-quality, professional photos showcasing your best work. Unlike candid iPhone snips, professional-grade images can grab a viewer's attention and better demonstrate your skills.
A detailed description is a must. In outlining your services, try to create visual imagery, like describing a spa pedicure not as a routine cleanup but an 'hour of absolute indulgence for the feet'. But remember to equally highlight practical information like your salon's hygiene standards or the quality of products used.
A dash of personality never harms. Including a neat little biographical piece about you, the salon owner, can help clients form a more personal connection.
Lastly, don't forget to highlight reviews and ratings. Social validation can be an influencing factor for potential clients. Encourage satisfied customers to leave reviews, which can be boosted on your profile for better visibility. This strategic placement on StyleSeat can raise your salon's profile and be a lucrative business move.
Optimizing Monthly Newsletters for Nail Salons
Keep the content fresh and exciting by highlighting trends, providing tips, or introducing new nail care products. The emphasis should be on providing value to the readers, making them look forward to each issue.
Include exclusive deals or promotions. By giving subscribers access to exclusive offers, you increase excitement and engagement, hence, strengthening customer loyalty.
Feature client testimonials or success stories. Showcasing satisfied customers reinforces the quality of your services and paints a picture for potential clients about what they can expect from your salon.
Periodically run surveys or contests through your newsletter. This not only encourages participation and interaction but also provides valuable feedback about the salon's services and operations.
Remember to integrate links to make booking appointments as convenient as possible. The goal is to make it easy for customers to make direct actions after reading your newsletter.
Well-crafted, engaging newsletters are your direct line to your customers' inbox, and when optimized correctly, they can significantly influence your salon's success.
Defining Unique Style As Effective Nail Salon Business Strategy
Distinctiveness in style can make a salon unforgettable. Characterizing it through an original color scheme, unique uniforms, or a signature scent contributes to an overall immersive experience for the clients.
1. Develop a Thematic Style: Think of a theme that resonates deeply with your salon and incorporate it in details from furniture to polish display. This could be anything from a vintage charm to modern chic.
2. Incorporate Signature Touches: Something as simple as offering custom nail art designs not available elsewhere can become your salon's trademark.
3. Recognizable Scent: Explore scented candles, essential oil diffusers, or even freshly brewed coffee to create a unique aroma that is memorable for your salon.
4. Uniforms that Stand Out: Stylish yet practical uniforms can enhance your salon's personality. Select colors or designs that complement your unique theme.
Remembering that our goal is to stand out in a positive, unforgettable way, these elements when combined effectively can lead to brand recognition and customer loyalty, serving as a potent business strategy.
FAQ
How can I make my nail business unique?
To make your nail business unique, create an exceptional, salon-exclusive signature manicure that may include unique treatments, proprietary exfoliating nail soaks, or signature nail designs, while also strategically spreading the word about it.
How can I make my nail salon profitable?
To make your nail salon profitable, you should diversify the services and treatments you offer, hire skilled and experienced staff, use high-quality products, and implement robust marketing strategies, while building and maintaining a dedicated customer base.
What makes a nail salon stand out?
A nail salon stands out primarily due to its unique services, product sales, and loyalty plans which keep the business competitive and customers satisfied.
What are effective marketing strategies for a nail salon business?
Effective marketing strategies for a nail salon business include utilizing social media platforms, offering loyalty programs, engaging in local partnerships, leveraging email marketing, and hosting events.
How can I control inventory costs in my nail salon?
Control inventory costs in your nail salon by regularly reviewing stock levels, implementing an effective inventory management system, and only ordering necessary products in appropriate quantities.
What are the top nail salon trends that I should incorporate into my business?
Incorporating health-conscious services, using eco-friendly products, offering online booking systems, implementing strict sanitation protocols, and staying updated with the latest nail art and design trends are key aspects for a successful nail salon business in current times.
Get the Complete Checklist of Opening Your Own Nail Salon!