Looking for a business card design that will represent your nail salon? Here are ten unique designs and templates that have been designed exclusively for My Nail Business readers.
So you've started your nail salon – what's next? You need to promote it and getting your first business cards is a great way to start.
Your business card is where your nail salon promotion starts. Make sure you get a design that represents your business well, and you have to make sure you get enough of these cards. You will be handing them out left and right. They have to draw attention and should be easily remembered, and they have to tell a story about your nail salon.
To help you get the ideal business card, we have commissioned ten unique designs. You can use these designs as inspiration, or you can request them to be made with your details. These designs can be used as templates as well.
So check out the following designs and let us know if you like them! Please contact us if you're interested in acquiring any of these designs customized for your nail salon. We will add more designs too, so make sure to check back for more!
Table of Contents
Red Abstract Nail Studio Business Card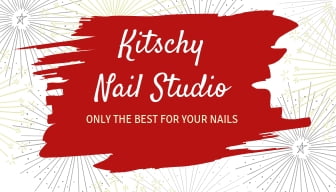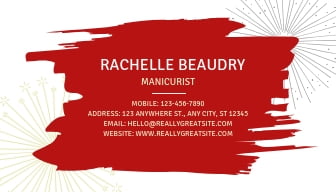 This is a simple but classy business card design. The red color is flashy and cannot be missed. At the same time, it is like the nail art in the process – raw but already showing promising design.
Rose Abstract Nail Salon Business Card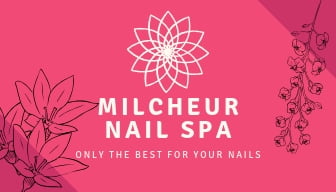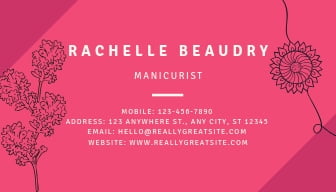 This business card design is perfect for a nail salon that offers more than nail art. It's simple and modern, but it will get attention every time too. The shades of rose are very feminine and delicate with a unique abstract floral art to be remembered.
Black Bubbly Nail Salon Business Card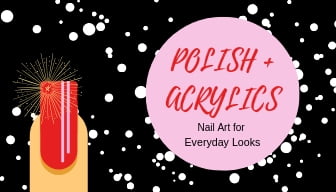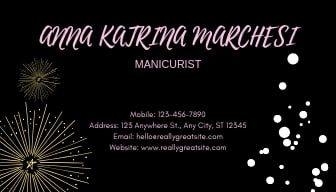 This business card design is for every salon owner who likes to stand out and be noticed. It certainly makes a statement. The design of the card has both distinct sides, and they will not be confused with anything.
Black Floral Nail Salon Business Card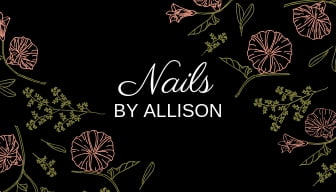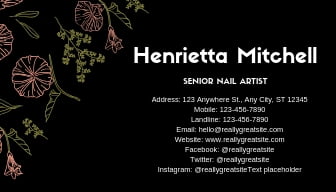 If you're running a nail salon that targets high-end clientele, you need a business card that is classy and sophisticated. And this is what this design is about. Black card with subdued color floral art and an elegant font – that's a combination which talks about luxury.
Elegant Floral Nail Salon Business Card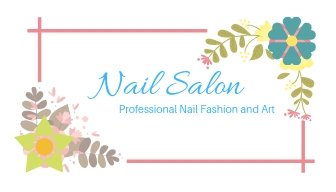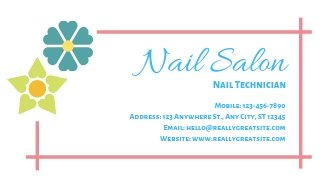 Meanwhile, this business card design is elegantly classic. It will work for any nail salon (unless you're going for the urban or grudge style). It's modern, and it's easy to remember. Lovely pastel colors look beautiful and visually appealing.
Blooming Blossom Nail Salon Business Card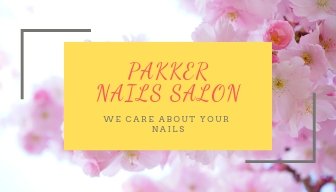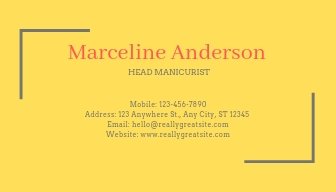 The pink blooming blossom background of the front side of this card design speaks volumes about the mission of your nail salon. It's about femininity and elegance. The flashy yellow accents will make sure the business card gets noticed anywhere too.
Retro Pastel Nail Salon Business Card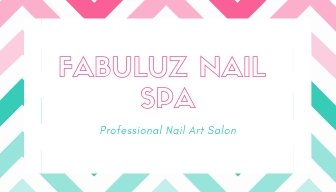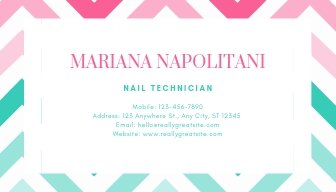 Retro style is all the rage nowadays, and you can make use of this style to advertise your nail salon too. It's a clean well-designed look that speaks volumes about your nail salon. Get noticed as a real professional with this business card.
Magenta Nail Salon Business Card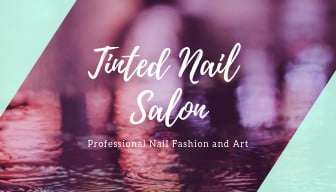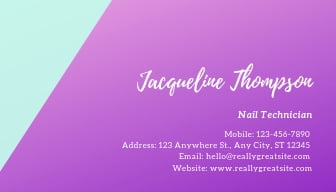 The shades of magenta dominate this business card design, and it implies luxurious sophistication. This design will fit a high-end salon well. But be free to use it even if you're running a home nail salon – it's all about your business philosophy!
Retro Pink Nail Salon Business Card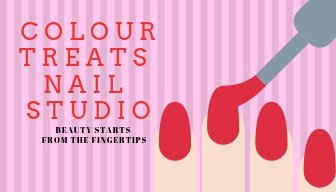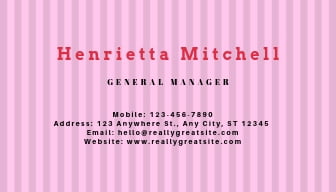 Here's another retro-inspired business card design. It uses a nail visual which is natural to the business and a background pattern to stand out. Use this design if you like to be bold in your nail salon business.
Black and Red Nail Salon Business Card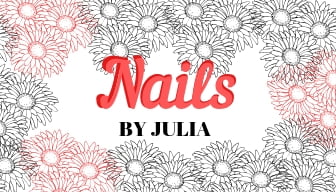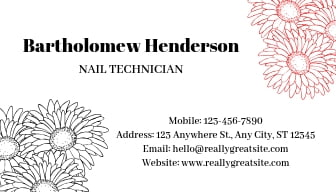 Black and red design can have a deep meaning. It's precisely what you do as a nail artist – giving color in the black and white world. This clean, modern design will work for any nail salon, whatever your style is.
If you like any of these designs feel free to use them as inspiration for your nail salon. And if you're interested in getting any of these unique designs, feel free to contact us – we will help you to get them printed with your details.
Finally, if you choose to share any of these designs on your website, please make sure to give us credit. Thanks!
Get the Complete Checklist of Opening Your Own Nail Salon!