Managing a successful nail salon business involves strategic planning, excellent customer service, skilled employees and efficient marketing strategies.
Managing a nail salon business involves a plethora of tasks, from providing high-quality services and maintaining a clean environment, to effective staff management and efficient inventory control. To ensure success, it's crucial to balance these responsibilities while also focusing on customer satisfaction.
This article will provide a comprehensive guide on how to manage a nail salon business and overcome common challenges. It will cover everything from hiring and training staff, to marketing strategies and financial management. So, whether you're just starting out or looking to improve your existing business, this guide has all the details you need to run a successful nail salon.
Key takeaways:
Simplify your booking process with online scheduling.
Embrace online payments for convenience and efficiency.
Send appointment reminders to minimize no-shows and cancellations.
Market your salon on social media to attract new clients.
Establish a loyalty program to retain and reward clients.
Simplify Your Booking Process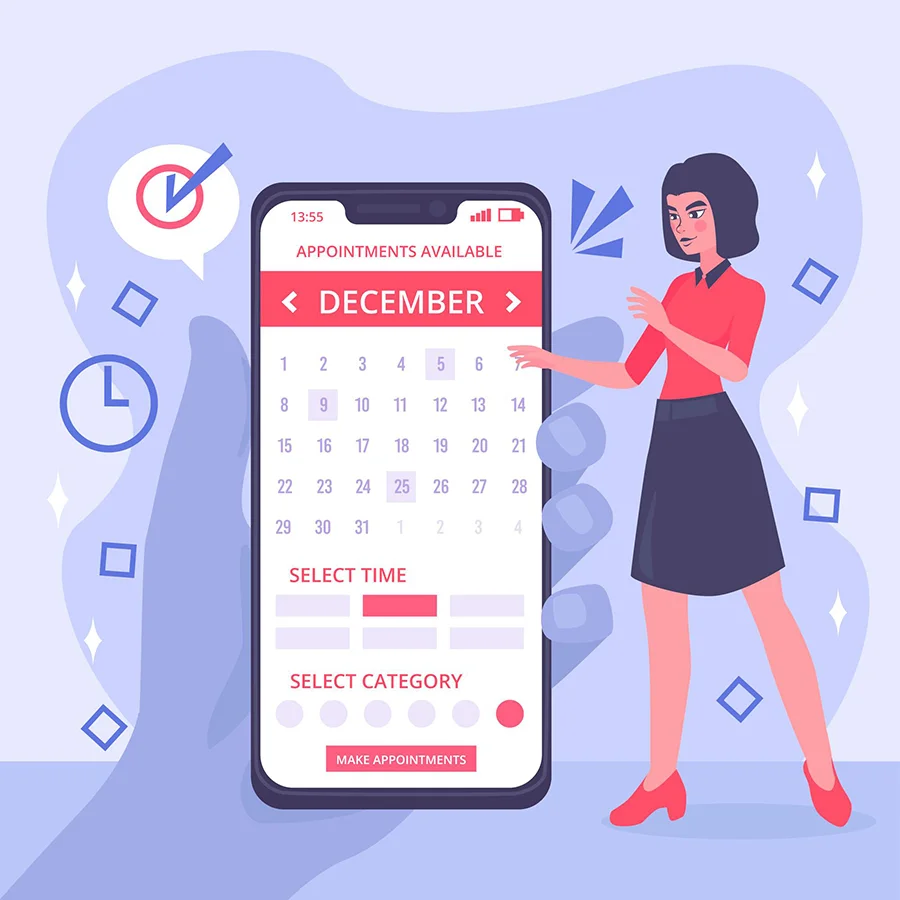 A streamlined booking system is crucial. It can be achieved through a variety of tools available, both online and offline. With these, clients can easily schedule appointments, customize their services, or even choose their preferred nail technician.
A well-structured system helps to not only save time for you and your staff, but also boosts customer convenience and satisfaction. Consider implementing 24/7 online booking, allowing clients to plan their visits outside of regular business hours. A clear, user-friendly system can attract more clients and reduce potential booking confusion or scheduling conflicts.
Offer Online Payments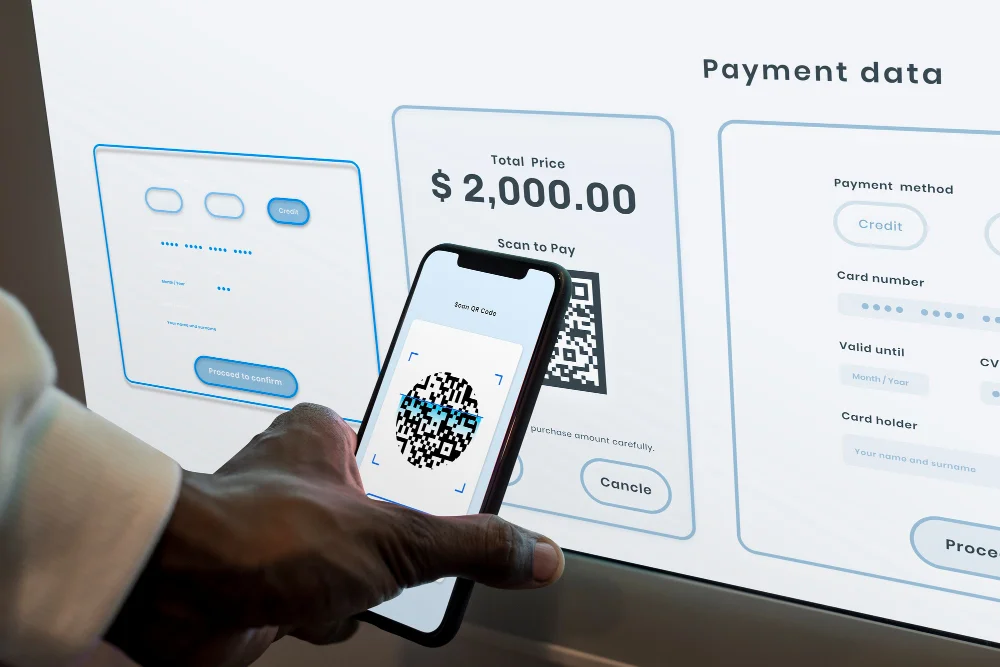 Embracing online payments can significantly enhance your salon's efficiency. Primarily, it centralizes your financial management and simplifies transactions. This arrangement will also provide a seamless and convenient payment experience for customers.
Here are some points to consider in implementing online payments for your salon:
Choose a custom-branded app: Today's technology affords us the convenience of payment apps that can be personalized to depict your brand's identity, further enhancing your business connections with clients.
Integrate your payment system with your booking system: This enables customers to pay at the point of booking, making transactions faster and more efficient.
Use a secure platform: This ensures your clients' personal data, including card details, remain private and safe from potential risks.
Train your staff: Your team should be well versed in managing and troubleshooting the system to provide the best customer experience possible.
In this digital age, it's essential to evolve with the changing trends, and adapting to online payments is one strategy that can drive your nail salon towards success.
Send Appointment Reminders to Avoid No-shows or Cancellations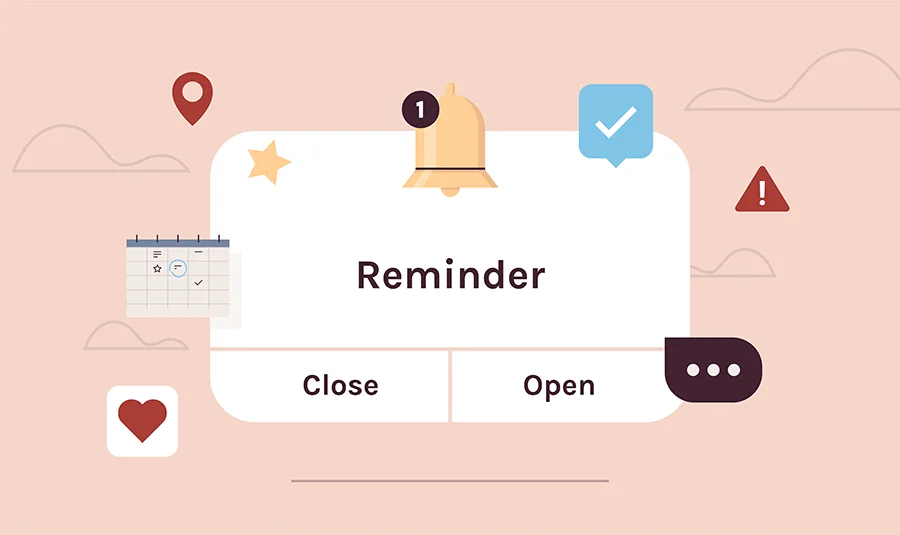 Utilizing an efficient appointment reminder system can significantly decrease the number of no-shows and cancellations. By sending a prompt message or email ahead of the scheduled time, clients are provided with a timely nudge about their appointment. It's beneficial to set up an automatic reminder system, perhaps within 24 hours of the booked slot, giving clients ample time to rearrange their schedules if necessary.
Further, when cancellations are unavoidable, this advance notice allows room for slot replacements. Encouraging clients to cancel well in advance if they can't make the appointment makes it possible for you to fill the vacant slot with another client. This approach is both customer-friendly and aids in optimizing your salon's productivity.
Lastly, consider using SMS or email reminders, or even social media messages, as these mediums are generally checked more frequently. Including details like the date, time, and services booked in the reminder could prevent any confusion and enhance client satisfaction.
Market Your Nail Salon Business On Social Media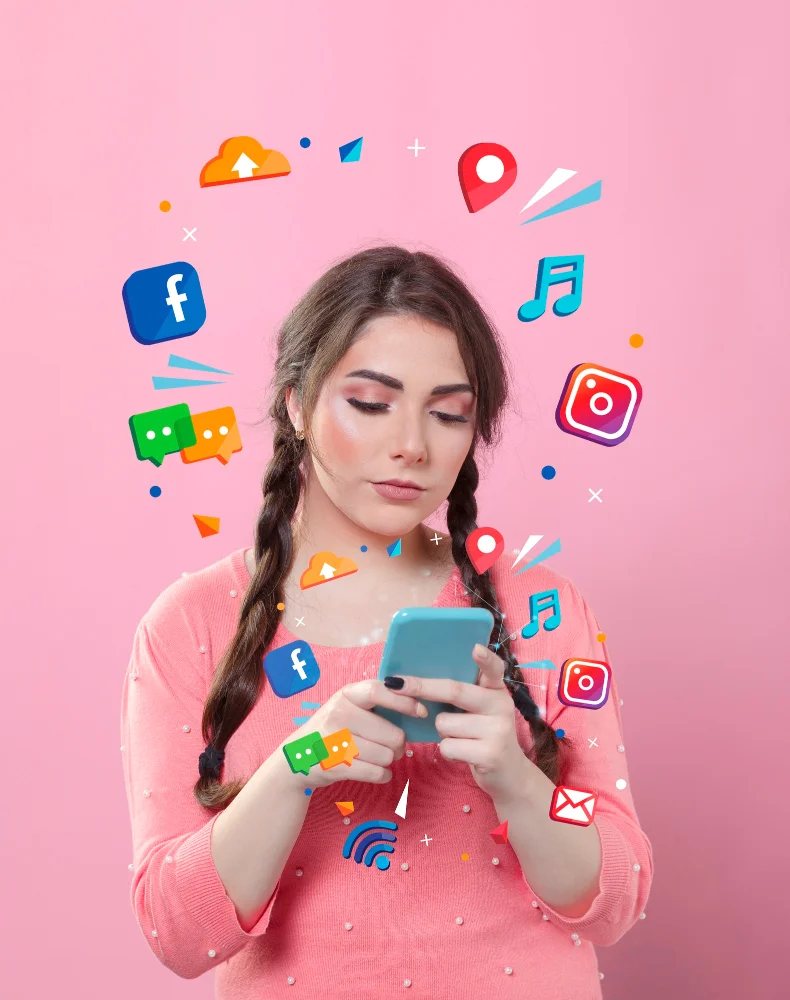 Harnessing the power of social media platforms such as Instagram, Facebook, or Pinterest can elevate your salon's visibility and attract new clientele. A strong, visually appealing online presence is vital in an aesthetics-driven business. Showcase your best work, before-and-after transformations, and latest nail designs. Use geo-tagging, hashtags, and tag your clients in your posts to increase the reach.
When sharing content, diversification is key. Enlighten followers with sneak peeks into your salon, introduce your nail technicians, and share posts about nail care and hygiene tips. Prompt engagement by running contests, asking for opinions on new nail colors, or launching polls.
Paid social media advertisements can also be highly beneficial. These ads can target individuals in your geographic area with the demographic profile most likely to be interested in your services, leading to a higher conversion rate. Boost posts showcasing popular services during peak seasons to maximize visibility.
Remember, consistent postings help keep your salon fresh in the minds of followers, fostering an active online community around your brand.
Establish a Loyalty Program for Clients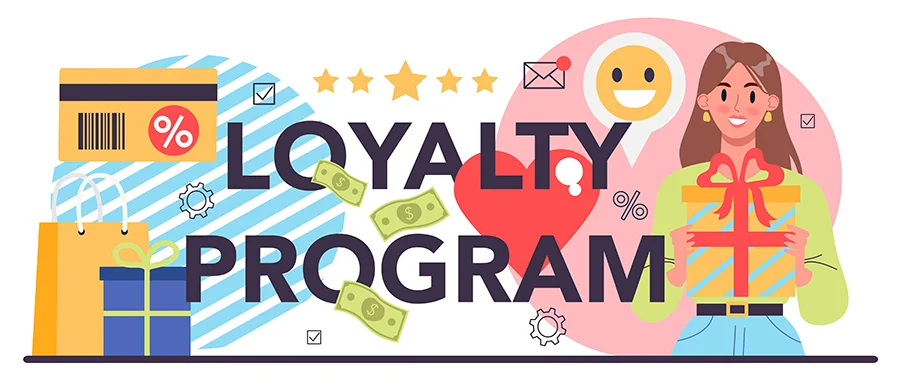 Creating a loyalty program can be a game changer in retaining your existing clients and attracting new ones. Start by deciding what your program will look like – it could be points based, or rewards could be based on the number of visits.
Points-based programs reward clients for every dollar spent, while visit-based programs reward clients after a set number of visits. You can also offer tiered rewards, where the more a client spends, the better their reward.
Don't overlook the value of a birthday reward by offering a free service or product. A small gift can go a long way in making your clients feel special and remembered.
Ensure you communicate your program effectively through signage in your salon, emails, social media platforms, and on your website. Make the program easy to understand and emphasize the benefits so they look forward to their rewards.
Finally, remember that the key to a successful loyalty program is being consistent and following through on your promises. That's what builds trust and loyalty amongst your clientele.
Focus On Customer Experience Improvement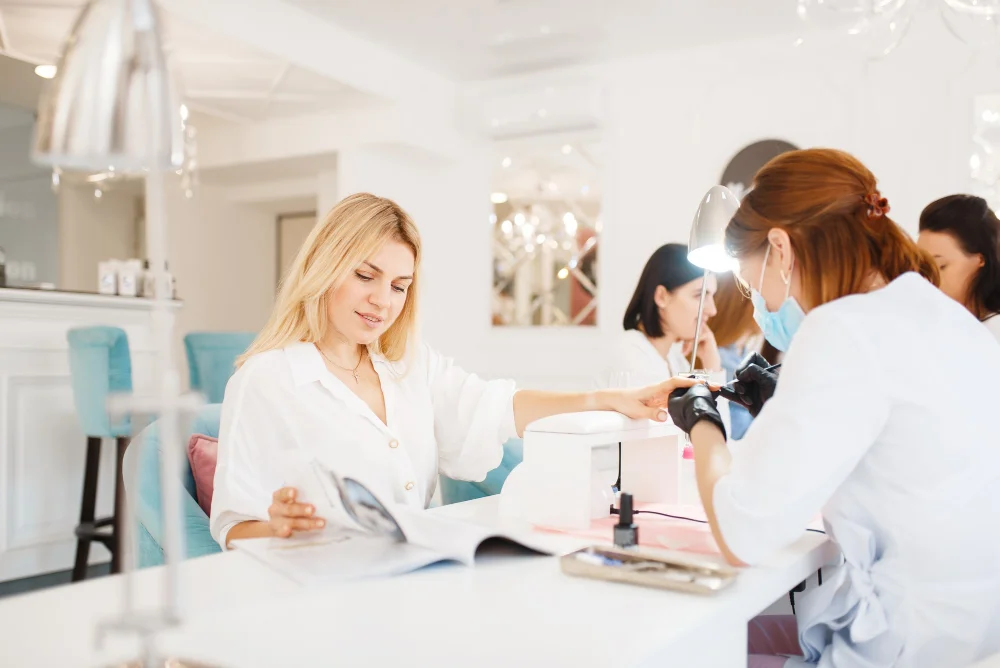 To create a memorable salon experience, it's essential to not only offer high-quality nail services but also to provide exceptional customer service. A welcoming, organized and clean environment can significantly impact a client's impression.
Understanding each client's preference is a crucial element. Having records on past services and color preferences can show that you value your customers and their unique tastes.
Offering a refreshment or magazine can enhance a client's comfort during their appointment. Even small details, like personalized greetings for regular clients, can drastically improve the overall customer experience.
A quick response to queries and complaints is vital for client satisfaction. Ensure your salon has a convenient and effective way for customers to leave feedback. This helps you understand what improvements can be made in your services or operations.
Lastly, a smooth and hassle-free check-out process leaves customers with a positive impression. Offering multiple payment options and ensuring the payment process is straightforward and quick can make a substantial difference in your client's experience.
Hire and Train the Right Staff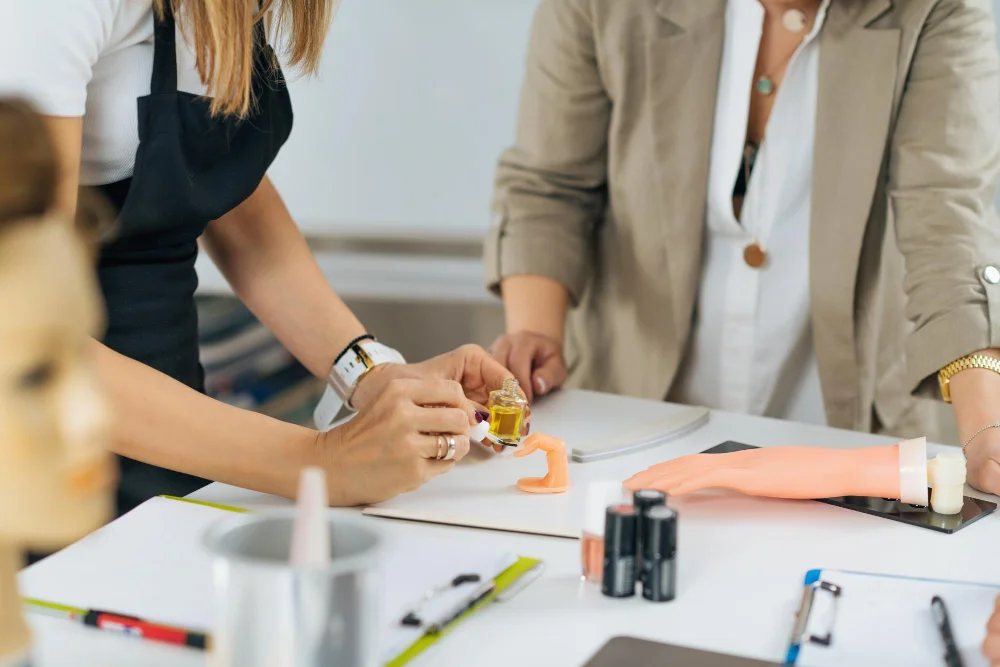 Finding the best talent to represent your salon is crucial. Ensure to hire individuals who are not only skilled in nail care, but also have excellent customer service skills. You want stylists who will establish rapport with your clients, creating a welcoming and comfortable environment.
Training shouldn't end after the hiring process. Provide continual learning opportunities for your staff members, focus on new nail care techniques or trends. Keeping your team updated and motivated will enhance their performance, and in turn, attract more clients to your salon. Also, consider soft skills training. Teach them how to handle customer complaints, enhance their communication skills, manage their time, and embody professionalism.
Remember, your team is the reflection of your business. So take your time with the recruitment process, and don't shy away from investing in their growth and development.
Understand Your Target Client and Deliver Excellent Service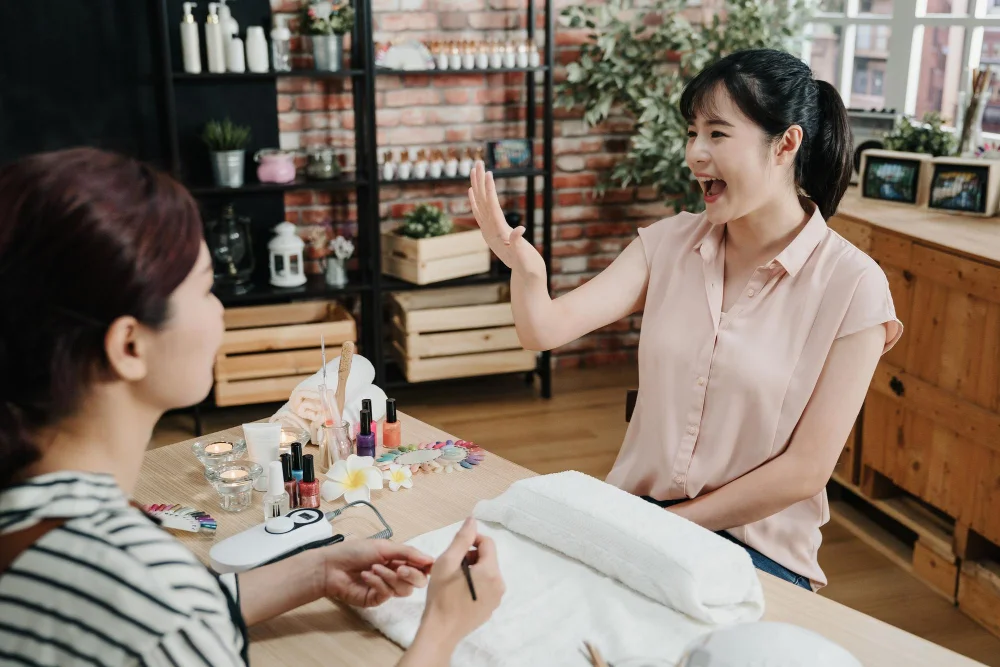 To cater to the needs of your clientele effectively, it's imperatively necessary to grasp their preferences and expectations. Insight into their favorite styles, color schemes, or nail art designs can be gained by actively soliciting feedback and keeping track of trends embraced by them. This knowledge reciprocatively reflects into a curated array of services, which mirror their desires exactly.
In addition, a friendly atmosphere can significantly enhance client satisfaction. Encourage your staff to not merely provide a service, but to build a rapport with clients. Small personal touches like remembering the names of regular clients or engaging in pleasant conversation can build a positive relationship that keeps customers coming back.
Training your staff in the art of customer service is equally crucial. Ensuring consistent service quality not only builds trust with your clientele but also strengthens your salon's reputation. Regular training sessions can keep your staff updated on latest nail art techniques, hygiene protocols, and customer service etiquette.
In the end, remember that every client is unique, and their needs might differ. Adopt a tailor-made approach rather than a one-size-fits-all, for greater client satisfaction and retention.
FAQ
How profitable is owning a nail salon?
Owning a nail salon has the potential for considerable profit, with well-established businesses offering diverse services able to make up to $200,000 annually.
What is the key to success of a nail salon?
The key to the success of a nail salon business lies in mastering location selection, equipment purchasing, budgeting, acquiring appropriate licensing, marketing initiatives, staffing adequately, maintaining excellent hygiene practices, and continuously honing your nail artistry skills to build a loyal customer base.
What are the necessary steps to set up a successful nail salon business?
To set up a successful nail salon business, one needs to create a business plan, obtain necessary licenses, find an ideal location, source high-quality equipment and products, hire skilled technicians, offer superior customer service, establish a strong online presence, and devise effective marketing strategies.
How can customer service impact the success of a nail salon?
Excellent customer service significantly impacts the success of a nail salon by promoting customer satisfaction and loyalty, fostering positive word-of-mouth marketing, and driving repeat business.
What are the essential items required for a well-equipped nail salon?
A well-equipped nail salon requires essential items such as a manicure table, pedicure chairs, nail polish organizer, disinfectant containers, lighting, ventilation system, salon furniture, nail drills, polish dryer, sterilizers, and sufficiently stocked nail products.
Get the Complete Checklist of Opening Your Own Nail Salon!