So you want to prettify your nail salon with wall decor? Here are 13 amazing nail salon wall decor ideas not to be missed.
One of the easiest ways to transform your nail salon from a cold corporate look to a welcoming and charming salon is with attractive wall decor. It's also one of the cheapest ways to do it as all you may need is a few embellishments.
This includes vinyl wall stickers, pictures and prints, floral wall art, words, and the list goes on. So here are 13 beautiful nail salon wall decor ideas for your inspiration.
Table of Contents
Nail Studio Wall Sticker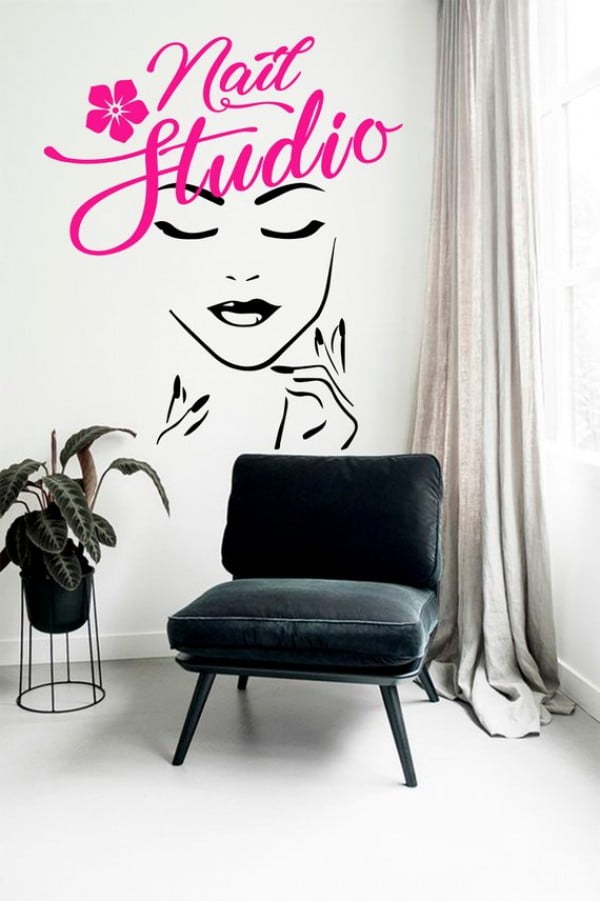 A sweet decal like this can be purchased in various colors. The attractive feminine outline is featured prominently with this cursive font that is just perfect for your modern nail salon.
Butterfly Hands Wall Vinyl Sticker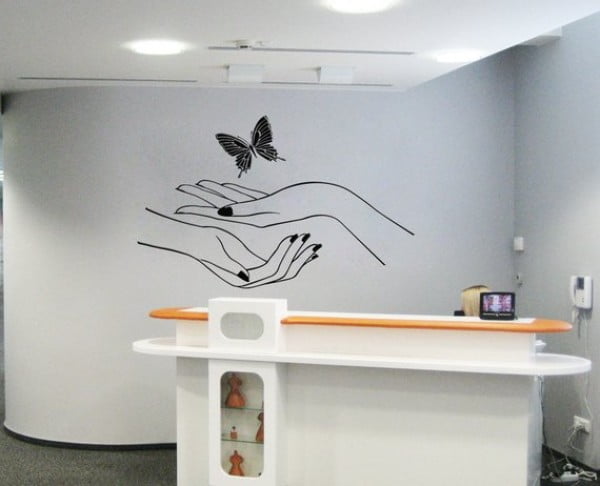 The pure black and fine curving lines make this a charming decal for a nail salon. You can choose between different sizes of this vinyl decal.
Woman Nails Nails Salon Wall Sticker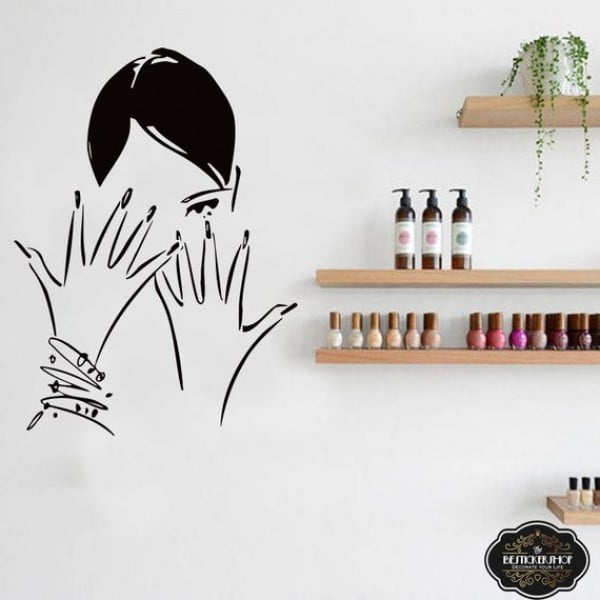 This simplistic design of a woman with hands featuring long nails is ideal for nail salon wall decor ideas. It comes in a variety of brilliant colors.
Nail Polish Wall Sticker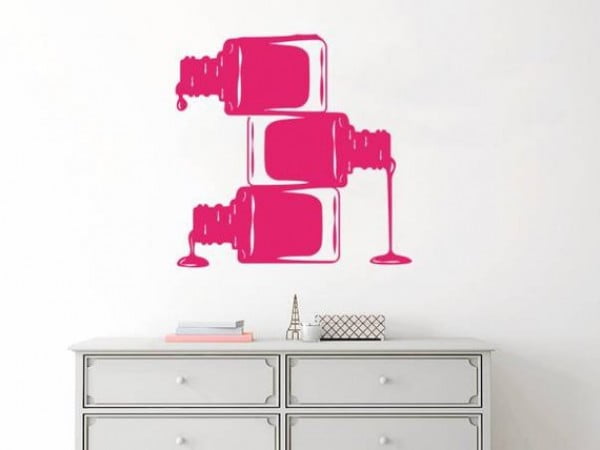 Choose between different sizes for this unique wall decal for a nail salon. It features nail polish bottles laid in an attractive pattern that is sure to impress your customers.
Lips and Nails Wall Sticker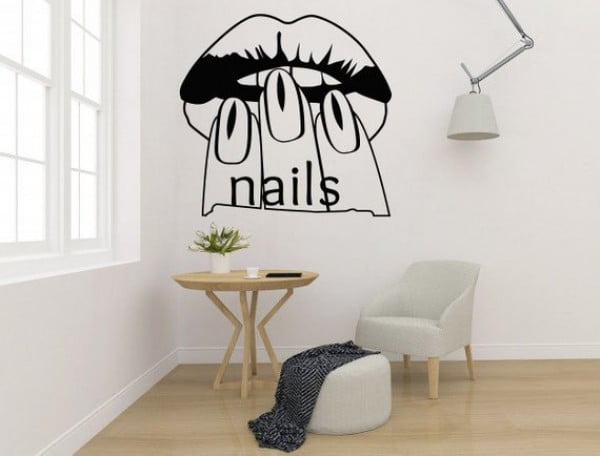 This bold wall art is sure to set your salon apart from the rest. You can buy it in a variety of sizes and colors that will be suitable for your unique taste.
Nail Polish Wall Art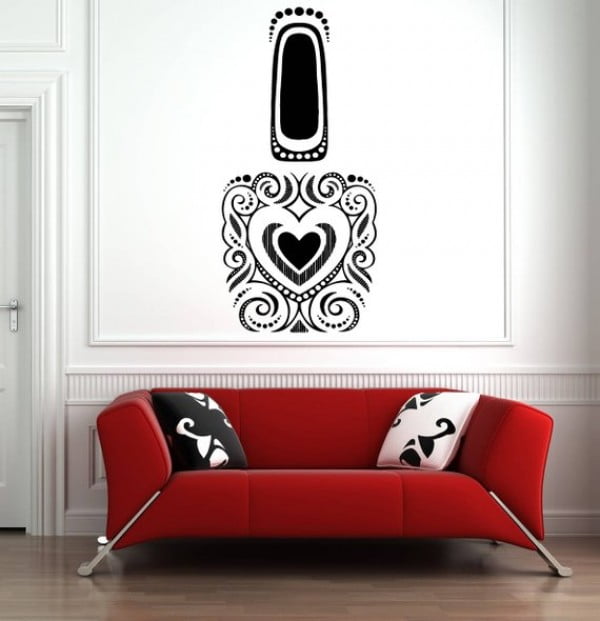 If you need some quick nail salon wall decor ideas, this ornately decorative nail polish bottle provides a sharp image on your wall. Being enticing to any new and returning customers is sure.
Geometric Art Wall Decor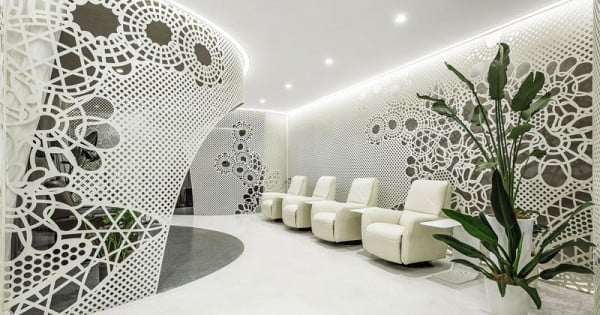 The overlapping geometric shapes are truly intricate in these decals. They are a great addition to a nail salon, especially if you have an eccentric style, to begin with.
Multi Panel Nails Wall Art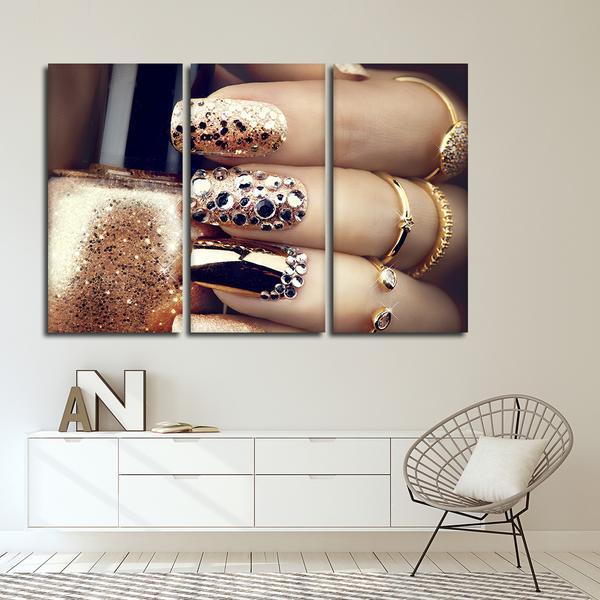 How about an attractive multi-panel piece of wall art for your nail salon? This canvas image of a hand with beautifully painted gold nails is excellent for a more edgy environment.
Nail Salon Coat of Arms Wall Decor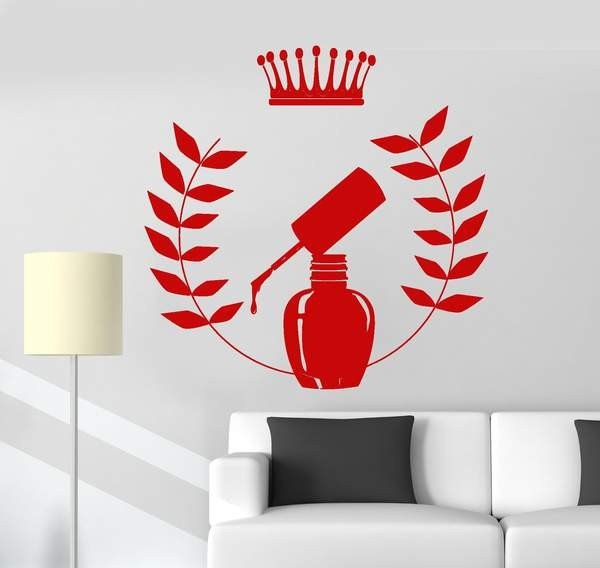 This high-quality decal is a bold statement for a nail salon. It is a great reminder to a customer that she is a queen, with the crown and ornate floral design flanking the nail polish bottle.
Nail Polish Framed Print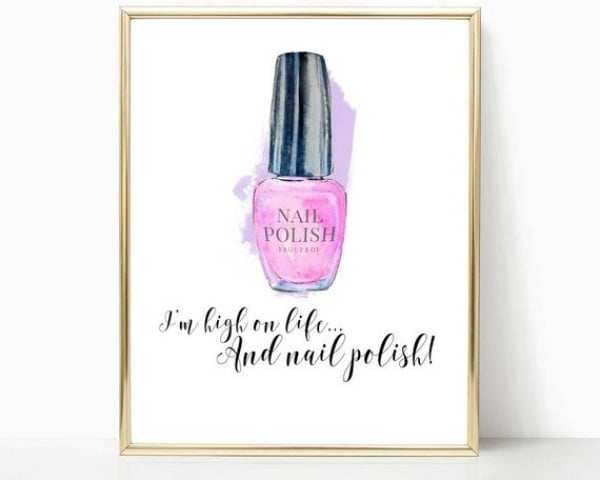 This print is a beautiful piece of art for a nail salon. With its quirky, positive message, it will be a favorite among your customers for sure.
Floral Art for Nail Salon Wall Decor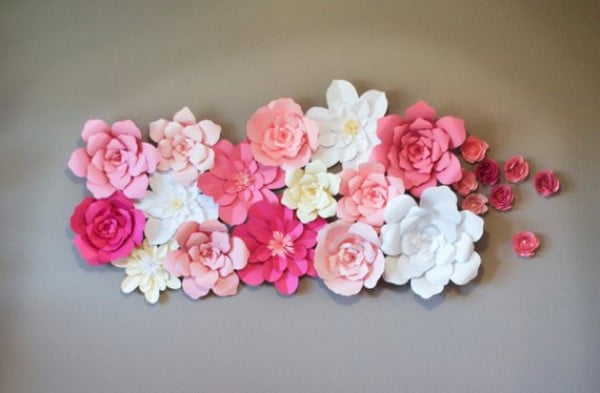 Enjoy the delicate fine beauty of these paper flowers as a wall piece for your salon. The colors are bold and feminine, and it provides a nice backdrop for your customers.
Word Art Nail Salon Wall Decor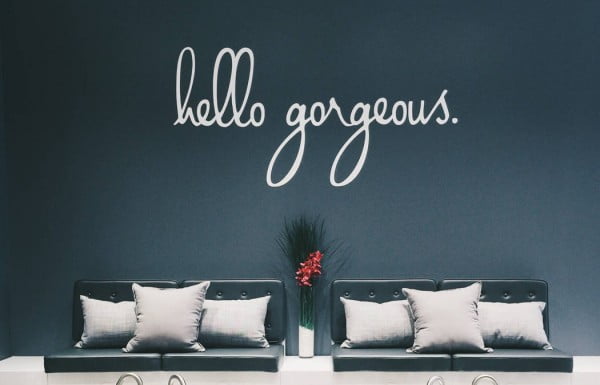 Spruce up your nail salon space with a flowing affirmation of love and confidence to all of your customers. They'll appreciate seeing this positive statement when they stop in for services.
Fleur de Lis Pattern Nail Salon Wall Art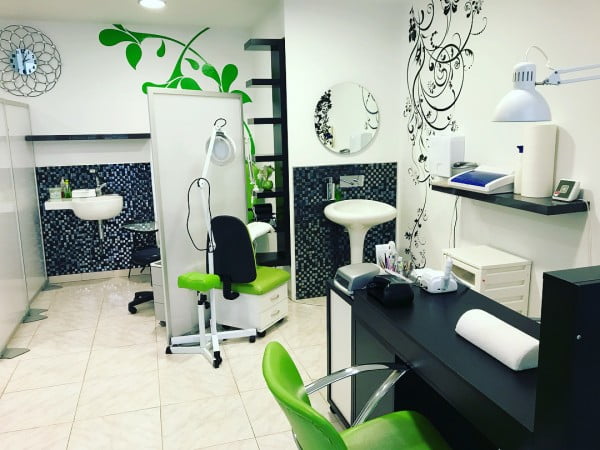 This gorgeous fleur de lis pattern is an excellent decal for a nail salon wall. Display it to show a softer side and provide your customers with a calming experience.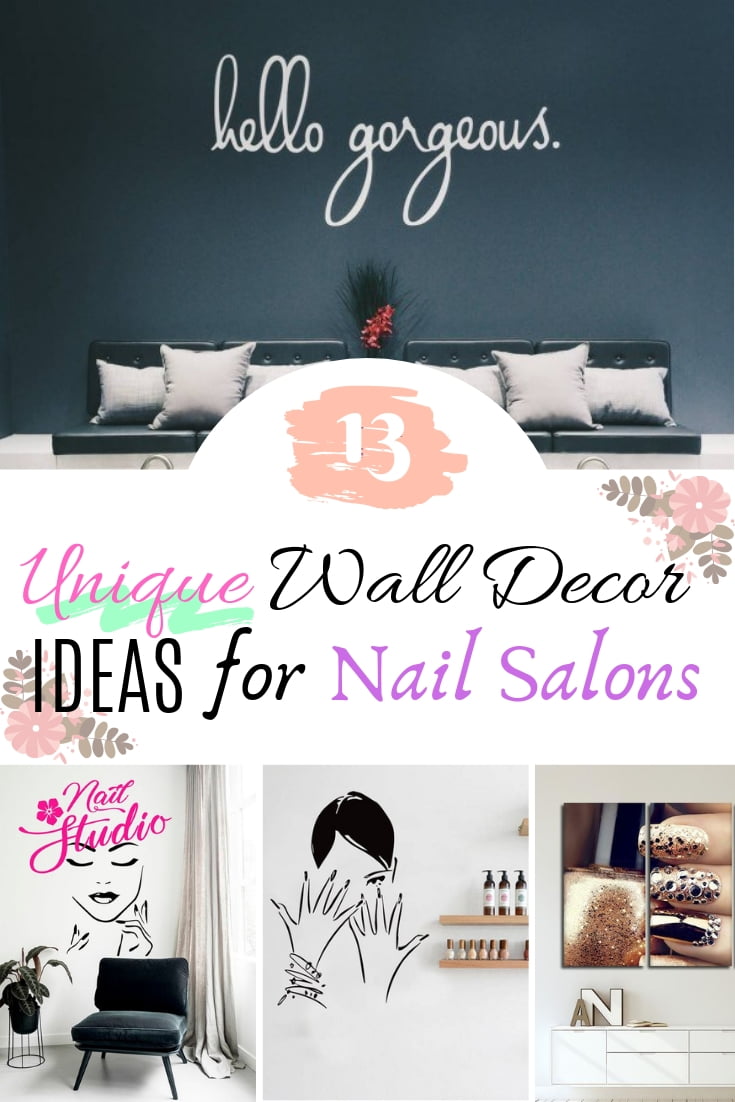 Get the Complete Checklist of Opening Your Own Nail Salon!