Explore creative signs ideas to attract more customers and enhance the aesthetic appeal of your nail salon business.
Creating unique and appealing signs for your nail salon business isn't just about showcasing your brand, but also about grabbing attention and driving customer traffic. This piece will guide you through a variety of sign ideas, from classic and elegant to modern and quirky, that can make your nail salon stand out from the crowd.
We'll delve into the elements of effective signage, including design, color, and messaging, and provide practical tips on how to incorporate these into your nail salon's signage. Whether you're starting from scratch or looking to revamp your existing signage, this article has you covered.
"Polished Perfection Nail Salon"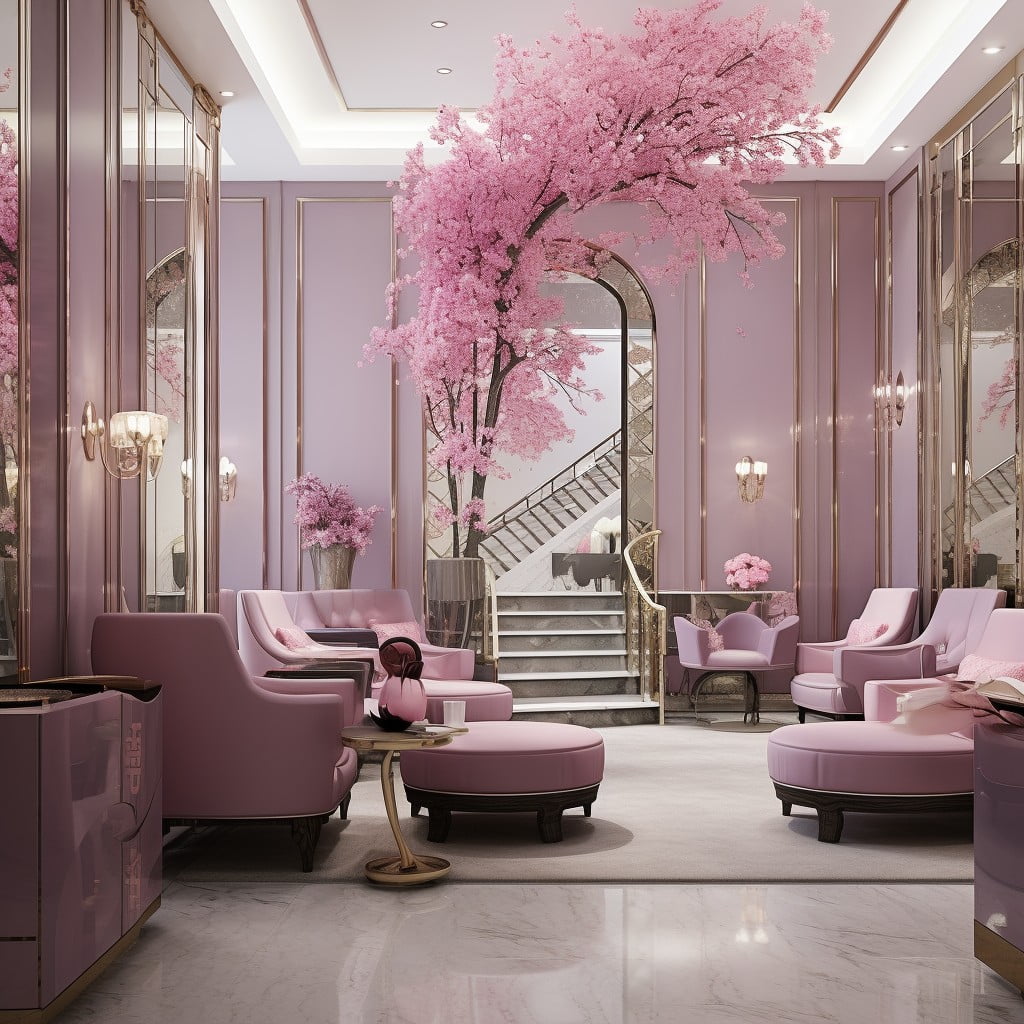 Boasting an aura of quality and excellence, this sign is an ideal choice for businesses striving to showcase their dedication to delivering flawless nail services. It feeds into customers' desire for perfection, effortlessly catching the eye.
– Conveys a sense of premium, high-quality service.
– Assures customer satisfaction through implied perfection in the salon's services.
– Exudes a professional and polished image, aligning with the salon's aesthetics.
– Implies a focus on detail – essential in nails artistry.
– Evokes a sense of trust through the assertion of perfection.
This sign idea is perfect for salons whose clientele appreciate finesse in their nail grooming and are on the hunt for nothing short of perfect.
"Get Nailed! Here."
An audacious, playful choice, this name screams vivacity and boldness. It effectively grabs attention and prompts curiosity, thereby drawing potential clients. The use of an exclamation point adds an energetic spark, giving a lively atmosphere to your salon even before customers step in.
Consider the following implications:
1. It indicates a fun, bold environment that might appeal to younger clients or those looking for a trendy, edgy salon experience.
2. The direct action phrase suggests quick and efficient service, hinting that your salon values clients' time.
3. It uses humor – a hard-to-forget name like this one can easily stick in people's minds, increasing brand recall.
4. The ellipsis prompts anticipation, almost guaranteed to spark intrigue about your salon's offerings. It leaves customers wanting to know more.
Remember, your salon name can play a crucial role in setting a memorable first impression, and this one certainly has a vibrant punch!
"Tip-Top Tips Nail Studio"
This salon's name emphasizes supreme quality and high standards in service. The clever play of words "Tip-Top" signifies two messages: tips of the nails and the quality of service, which is at its peak.
1. High Quality: Portrays an image of excellent services, assuring potential customers of top-notch nail care.
2. Focus on Tips: Reinforces the salon's specificity and professionalism, hinting at its focus on creating beautifully manicured nail tips.
3. Easy Recollection: The rhythmic nature of the phrase makes it catchy, facilitating customers' easy remembrance when in need of nail services.
4. Assurance: It gives a subtle promise to clients of leaving the salon with perfect tips on their nails, increasing its allure.
While the name has inherent charm, it's crucial to ensure services live up to the promised excellence, maintaining high levels of customer satisfaction.
"Pampered Pinkies"
Emanating an ambiance of luxury, the name conjures images of indulgent self-care sessions. It suggests an experience where your fingers are the focus, treated to the best care and services.
The use of 'Pinkies' adds a playful, and slightly quirky tone that's bound to attract and engage a younger demographic. Also, it subtly signifies precision as it references a specific part of the hand, hinting at the meticulous attention to detail customers can expect.
The alliteration in 'Pampered Pinkies' ensures memorability, making it easier for your salon to become a household name. Lastly, this name works well for a salon offering elaborate and unique nail art, appealing to those seeking a grooming routine elevated to an extravagant ritual.
"Couture Claws"
Situated in the heart of the fashion district, this chic establishment perfectly embodies the essence of high fashion. From intriguing textures to bold, lively colors, ideas implemented here are all about making a statement and embracing the runway trends.
Drawing inspiration from the world of high fashion and couture, the creativity displayed reaches new heights. Designs range from minimalistic lines and monochromatic colors to high-detail reproduction of this season's fashion patterns.
Lastly, the service offered here matches the sophistication of its name. Patrons can expect a truly bespoke experience, including custom blend nail polishes and personal stylist consultations. Just like a couture gown, each nail design is tailor-made to reflect the individual's personality and style, making every visit an entirely unique experience.
"The Nail Nook"
Nestled into your favorite corner of the city, this name reflects an intimate, cozy environment dedicated solely to nail care. It projects an image of a friendly neighborhood salon, a go-to refuge for routine nail care.
Here, clients anticipate personalized services, and a snug ambiance that feels like a warm, welcoming nook. This clever play on words strikes just the right cord evoking a vision of a snug little space filled with nail experts armed with a sophisticated array of classic and contemporary shades.
A perfect haven for those seeking quality nail care and some 'me' time. Tomorrow's trends are delivered today, right at The Nail Nook.
"Gloss & Glamour"
Shimmering sophistication meets cutting-edge care at this nail salon. The name "Gloss & Glamour" perfectly encapsulates this location's dedication to luxurious finishes and the pursuit of the latest stylish trends. The name suggests a high-quality service, an offering of the latest high-gloss lacquers and glamorous nail designs.
Here are some key points:
Luxuriousness: A feeling of decadence and pampering that prioritizes clients' comfort and satisfaction.
Quality: Reflects a commitment to high-quality products and services that ensure customers leave with a glossy finish.
Trendy: Showcases the salon's awareness of, and adherence to, the latest nail fashion and style trends.
Brand Image: Achieves a strong and memorable brand identity, emphasizing the salon's unique appeal.
Attractive: Catchy and bold, standing out from competitors and positioning the salon as a top destination for beauty treatments.
"Perfect Paws & Claws"
Stemming from an animal-friendly, playful concept, this salon title conveys a relaxed, non-intimidating environment. The 'Paws & Claws' part illustrates the salon's specialty in grooming both hands (paws) and feet (claws), establishing a comprehensive service range upfront. The word 'Perfect' speaks directly to quality-focused customers who want only the best care for their nails. The alliteration aids in creating a memorable brand name, big on both appeal and marketability. Versatile and distinct, this salon sign can make your business stand out amidst competition.
"Lacquer Lovers Lounge"
Offering a unique experience, the lounge concept is different from the traditional nail salon layout. It creates an atmosphere of comfort and relaxation where customers can unwind while they receive their manicure or pedicure. The décor generally includes plush sofas, soft lighting, and soothing music, setting it apart from the usual high-energy salons.
Being a 'Lacquer Lover's Lounge', emphasize the vast selection of lacquer options customers may choose from, signifying an array of colours and finishes. Not only would this attract customers who appreciate options but also those passionate about updating their nails according to the latest trends.
Adding a touch of luxury, think about integrating pampering services such as hand massages and complimentary drinks. This would enhance the lounge vibe and ensure a memorable visit for the customers. In turn, satisfied customers are likely to be return-customers, and even better – they will recommend your salon to others, driving your business's success.
"Grandiose Gelish"
Distinguishing a salon with an exquisite name like "Grandiose Gelish" immediately alludes to a specialized service in gel nail techniques. Employing this moniker might indicate your mastery of everything gel-related – from basic gel manicures and pedicures to intricate gel nail art designs.
1. Specialized Service: The term 'gelish' inherently implies that the salon is proficient at providing gel nail services, which may attract customers specifically interested in these services.
2. High Quality: 'Grandiose' invokes a sense of luxury and quality, suggesting that your salon offers premium, high-end services.
3. Innovation: Gel technology is a relatively modern trend in nail care. By including 'Gelish' in your salon's name you showcase your salon's adaptability and commitment to stay current with the latest techniques and services.
4. Uniqueness: A name like "Grandiose Gelish" is catchy and memorable, essential traits for standing out in a competitive market.
"Dazzling Diva Nail Design"
Starting this journey with a vibrant, exuberant sign like this aligns well with the clientele you desire: stylish, audacious women who love to express themselves. The keyword "Diva" caters to clients who embrace their femininity and seek top-notch services that boost their confidence.
1. Glamour and Personality: A sign stating "Dazzling Diva" broadcasts the salon's pizzazz and high-quality services. It resonates with daring personalities, attracting clients who want creative, standout designs.
2. Sophistication and Feminity: The term "Diva" reflects a strong, self-assured woman who isn't afraid to highlight her femininity. It signifies that the salon offers elaborate nail art for those drawn to classy, stylish designs.
3. Transparent Branding: This sign implicitly communicates the salon's ethos – a love for glamour, sophistication, and individuality. The branding is clear; it's for those who seek more than just a standard manicure and pedicure.
4. Attraction of Like-minded Clients: This salon will likely attract fashion-forward, modern clients who prefer nail art designs that go beyond the typical, allowing for client-salon compatibility that can result in frequent, loyal patronage.
"Nail Nirvana"
Capitalizing on the sense of tranquility associated with the term 'Nirvana,' this business sign idea aims to convey the promise of a serene, peaceful spa experience. The name sets client expectations for a transformative, zen-like nail service.
Here are some noteworthy points to consider:
1. Establish a calming ambience – Opt for relaxing lighting, quiet music, and soothing decor. Make your nail salon a sanctuary, an escape from everyday stress.
2. Focus on customer comfort – Ensure waiting areas are relaxed, with plush seating and hot tea served to enhance the meditative feel.
3. Offer mindfulness elements – Offer complementary relaxing services like hand massages or guided relaxation during drying time.
4. Classy branding – To correlate with the name, your logo can feature lotus flowers, zen stones, or Buddha symbols.
5. Promote wellness – Include organic, chemical-free nail products to emphasize health and wellness.
6. Train your staff – Besides technical knowledge, advise them to maintain a gentle, calming demeanor while interacting with the customers.
Every aspect of your salon should radiate peace and tranquility, just like the name 'Nail Nirvana' suggests.
"Chic Cheeks and Nail Boutique"
Delicately blending sophistication and fun, this name reflects a boutique experience offering both nail services and cheek treatments. With a classy appeal, this idea suits salons wishing to project a fashion-forward and trendy vibe.
1. Double Service: The name anticipates that the salon provides two distinct services – nail treatments and facial skincare, specifically cheeks treatments.
2. Fashion-Focused: The use of the word 'chic' makes it attractive for style-conscious clients who want not just nail care, but a comprehensive beauty regime.
3. High-End Market Appeal: The term 'boutique' suggests a specialized, intimate service setting appealing to high-end market clientele.
4. Memorable: The alliteration makes the studio's name catchy and easy to remember. The playfulness of the wordplay may spark interest and curiosity.
Remember, the goal is not just to attract clients but to make sure they remember you and your unique services. A distinct name can be a powerful marketing tool in the competitive beauty industry.
"Dazzle and Shine Nail Art"
Emphasizing a salon's dedication to artistry, this signage points to a strong focus on detail and creativity. It speaks directly to the imaginative and sparkly ethos that underpins the business.
1. Creative Implications: Such signage appeals to potential customers who appreciate unique designs, encapsulating a world that goes beyond the traditional polish-and-go approach.
2. Stylist Expertise: It signals the presence of skilled nail technicians capable of crafting intricate nail designs/murals, translating to high-quality service.
3. Diverse Offerings: More than a manicure or pedicure, it's an assertion that the salon provides a range of design-oriented services which may include rhinestones, glitter, or hand-painted art.
4. Atmosphere: The playful and dazzling phrasing creates a sense of fun and relaxation, indicating a salon experience that is not just about the end result, but also the enjoyable journey.
5. High-end Appeal: Creates an upscale image, attracting clientele that values and is willing to spend on uniqueness and quality.
In essence, this sign positions the business as a go-to place for nail art enthusiasts seeking an unforgettable, artistic manicure experience.
"Candy Coated Claws"
As a fun, lighthearted option, this idea caters to salons with a playful spirit. Fusing vivacious visuals with alliteration stir curiosity and increase fluency. It potentially gives your clients an opportunity to recall your brand easily.
Let this shine through in vibrant pops of color, cheeky nail art designs, and a palpable sense of joy throughout your salon space. You might consider a candy-themed decor, with bright colors and bold patterns for a youthful vibe. Offering sweet treats or drinks can also reinforce this cheerful and frolicsome branding.
This high-energy moniker entices clientele seeking a spot of pampering coupled with an energetic and fun atmosphere.
"Elegance At Your Fingertips"
Attracting a clientele that appreciates effortless sophistication and chic designs, your nail salon could easily embody the finest elegance. With an emphasis on luxury treatments, top-tier customer service, and a serene salon environment, the customer's experience is elevated.
1. Implement classy design elements: Use rich colors and plush furniture. Decorate with elegant objects like chandeliers and art prints.
2. Offer premium services: Include high-end services in your menu – think of silk wraps, hot stone pedicures, or organic manicures.
3. Personalized attention: A dedicated nail technician for each customer ensures a personalized, relaxing, and unhurried session.
4. Live up to your name: Maintain immaculate cleanliness and world-class hygiene standards.
5. Following fashion and latest trends: Regularly update your nail design offerings based on the current fashion trends.
Using these strategies can help your salon live up to its elegant name, offering more than just a manicure or pedicure – it offers an experience, a retreat into a space of beauty and grace.
"Vanity Varnish"
The characteristic appeal to vanity provides this salon sign idea its uniqueness. Focusing on the high-quality varnishes used for manicures and pedicures, your business may express luxury and impeccable attention to detail.
This phrase applies best to plush salons that provide customers with a wide range of bespoke nail varnishes or cater to a more elite clientele, focusing exclusively on premium services.
With luxury and class resonating in every aspect, this name also places emphasis on visual appeal, hinting that customers can expect fantastic aesthetic results when they walk out of your nail salon.
Utilize sophisticated colors and fonts for your signage to represent the elegance and exclusivity your salon offers.
In essence, embrace premium branding and maintain high service standards to truly align with the lofty expectations set by such a salon name.
"The Nail Whisperer"
Creating an intriguing aura of mystery and expert craftsmanship, this name suggests a salon where nail issues are 'whispered' away by skilled professionals. Consider the following:
1. The name implies exceptional understanding of nails and nail care. Your team knows nails' language, be it health or art, and can restore them to their full glory or create sleek, statement designs.
2. This evokes a sense of trust. As a customer, knowing your nails are in the hands of reputed 'whisperers' eases concerns about quality or safety.
3. It suggests personalized attention. Each customer's nails can receive custom-tailored services.
4. Nurturing an exciting vibe of curiosity might prompt new customers to explore your services, driven to discover what the 'whisper' is about.
5. For branding purposes, choices like subtle logo featuring a finger held to lips, or perhaps even a stylized ear next to a nail, could reiterate this unique theme.
"Tips to Toes Transformation"
Focusing on the entire body – not only nails – this approach handles personal care as a holistic experience. A total transformation from tips to toes represents not only a change in physical appearance but also a boost of self-confidence.
1. Comprehensive Care – Customers appreciate when they can take care of all their pampering needs in one place. Offering additional services like pedicures and body treatments can attract more clients.
2. Cohesion – Providing services from tips to toes enforces a sense of harmony in aesthetics. Matching colors, textures and designs between finger and toe nails creates a completed look.
3. Custom Treatments – Customizing treatments for each customer shows attention to detail and care.
4. Relaxation – Going to a salon for a total transformation is also a perfect way to relax. Offering additional services like massage or spa treatments can enhance the experience further.
Following these concepts encourages brand loyalty and makes the salon a one-stop shop for all pampering needs.
"Stylish Strands & Hands"
Harmonizing hair and nail design elevates the customer's experience to another level and uniquely establishes your brand. This concept defines a comprehensive beauty package, offering the clientele an array of unified treatments – from haircuts to manicures, from colortreatments to varnishes.
Offering exclusive package deals can pique customer interest and increase loyalty. Your logo can encapsulate this dual-service offering by visually blending nail designs with hairstyling symbols. A catchy tagline emphasizing these two specializations further reinforces the concept.
The salon's interior itself could simultaneously reflect hair salon vibe and nail spa comfort. Combining these specialties under one name will distinguish your salon in a crowded market. Remember, effective branding is about creating experiences that your customers find memorable and irresistible.
So, strive for synergy between visual representation and the service menu to maximize the impact.
Get the Complete Checklist of Opening Your Own Nail Salon!