Looking to stock up on supplies for the best acrylic nails? These are our picks for the essentials. Read on!
Whether you're a seasoned nail artist or just someone who is starting out (or simply want to make your own nails), having great supplies is half the job. You need to stock up with supplies and tools to do the job. Luckily there are kits and sets that make this so much easier.
Our goal here is to pick the best sets and kits for acrylic nails of all kinds. Then you can simply choose what you need and know that you've made the right choice.
What are acrylic nails anyway?
They are fake nails – that much is obvious. But to be specific, it's a blend between liquid monomer and powder polymer that you'll be using to make them.
How to choose supplies for the best acrylic nails?
Some things you need to consider:
The type and style of fake nails
Tools to trim, shape, paint, and decorate them
Sets of nails in different sizes
Liquid acrylic
With that covered, let's see what we have picked as the best choices. Please note that we may be compensated by Amazon (tagged #ad) at no expense to you.
Powder Nails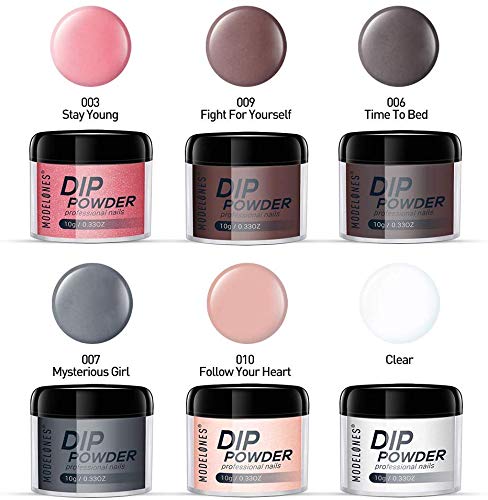 A safer way to make acrylic nails that doesn't require a lamp to cure. It's non-toxic and better for the skin.
Pros: designed for beginner and professional; non-toxic; it contains Vitamin E and Calcium to help nails grow stronger and healthier; the dip powder resistant to chipping and cracking, breathable, and water-resistant; very easy to apply.
Cons: the smell is very strong; does not last long.
Acrylic Nail Kit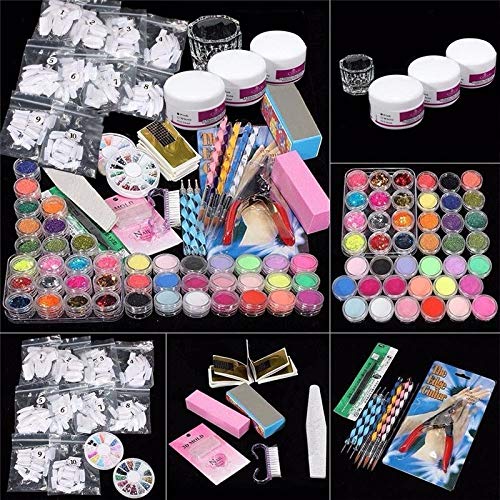 A kit that will provide you all the tools and supplies necessary to make acrylic nails and create nail art. It's a great starter kit.
Pros: includes a high-quality base coat and topcoat for long lasting; acrylic powder is easy to control the shape and easy to operate; it holds very strong; it's a great beginner product for the price.
Cons: the brush is too small to apply the acrylic powder.
Best Fake Nails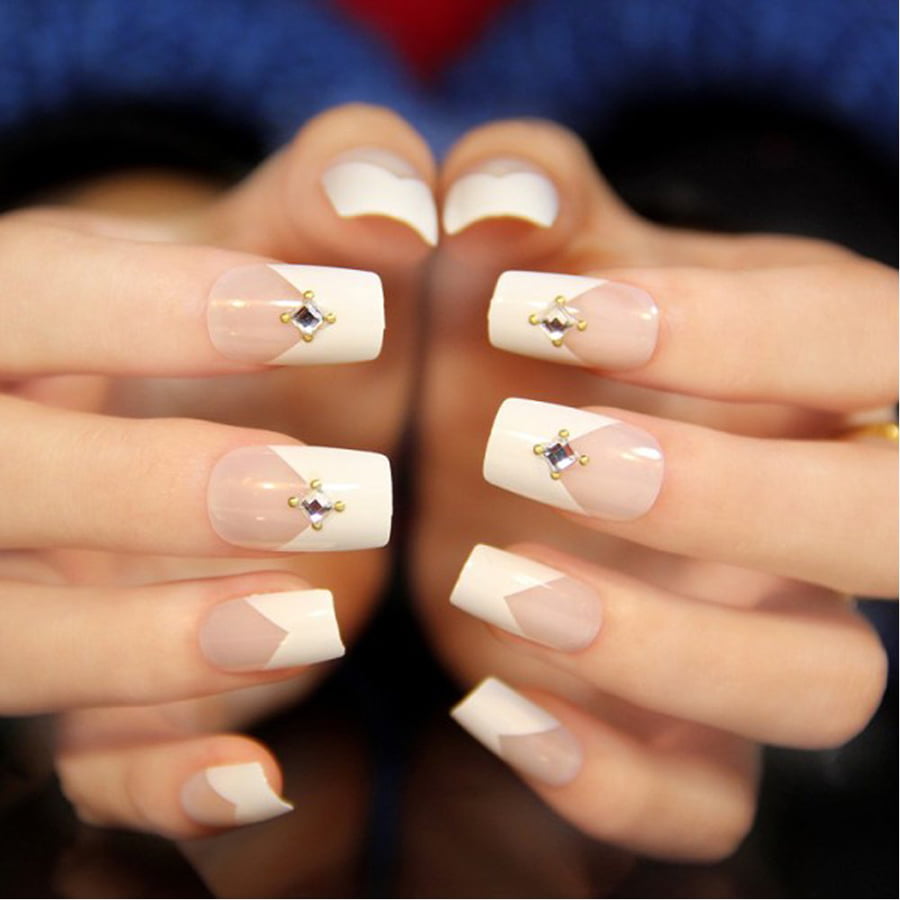 A box of 500 pieces of different size fake nails. These nails are French tips that can be customized.
Pros: fake nails have different sizes to choose from that suit your nails; easy to trim, paint, and apply; sturdy and durable enough to last about 2 weeks.
Cons: the fit and sizes of some nails are off; have an extremely high C curve that makes it difficult to stay on the nail plate.
Kiss Acrylic Nail Kit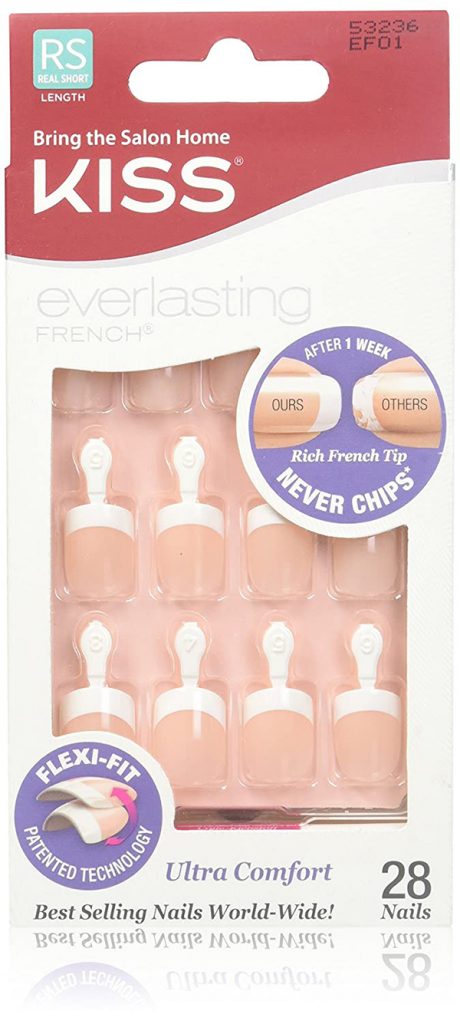 Kiss provides some of the most popular nail kits. Among their best products are the French nail kits.
Pros: includes pink gel glue for strong and longer wear; the glue sticks immediately and you can't remove it; very easy to put; very comfortable and looks very natural.
Cons: the glue gave a bubbly look under the nail.
Liquid Acrylic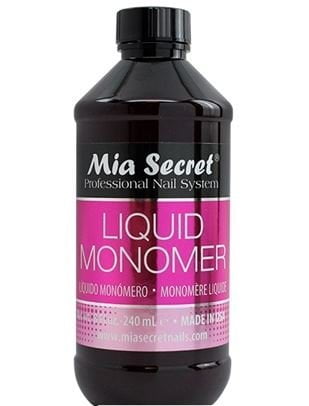 Make nails with this quality liquid acrylic. Using the monomer you can sculpt the acrylic nails the way you like. It does require above beginner skills, so you need to know what you're doing.
Pros: this product gives you the perfect balance; it doesn't smell so strong compared to other products; doesn't dry too fast or too slow; good quality and large quantity for the price.
Cons: consistency is too watery and therefore makes it hard to control the powder.
Long Fake Nails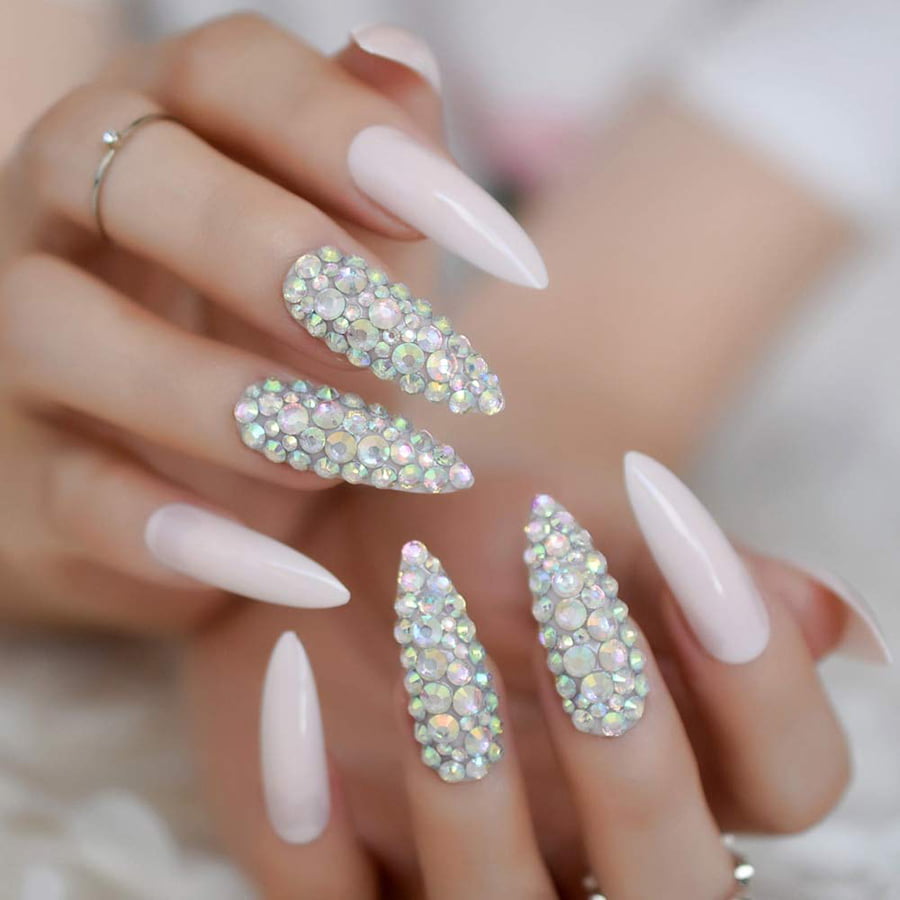 Extra-long fake nails for your needs.
Pros: made with high-quality ABS material; will last several days with normal care; easy to file, paint and apply; these come with various sizes; the look is very natural.
Cons: hard to avoid air bubbles; could bend easily because they are thin.
Acrylic Nail Set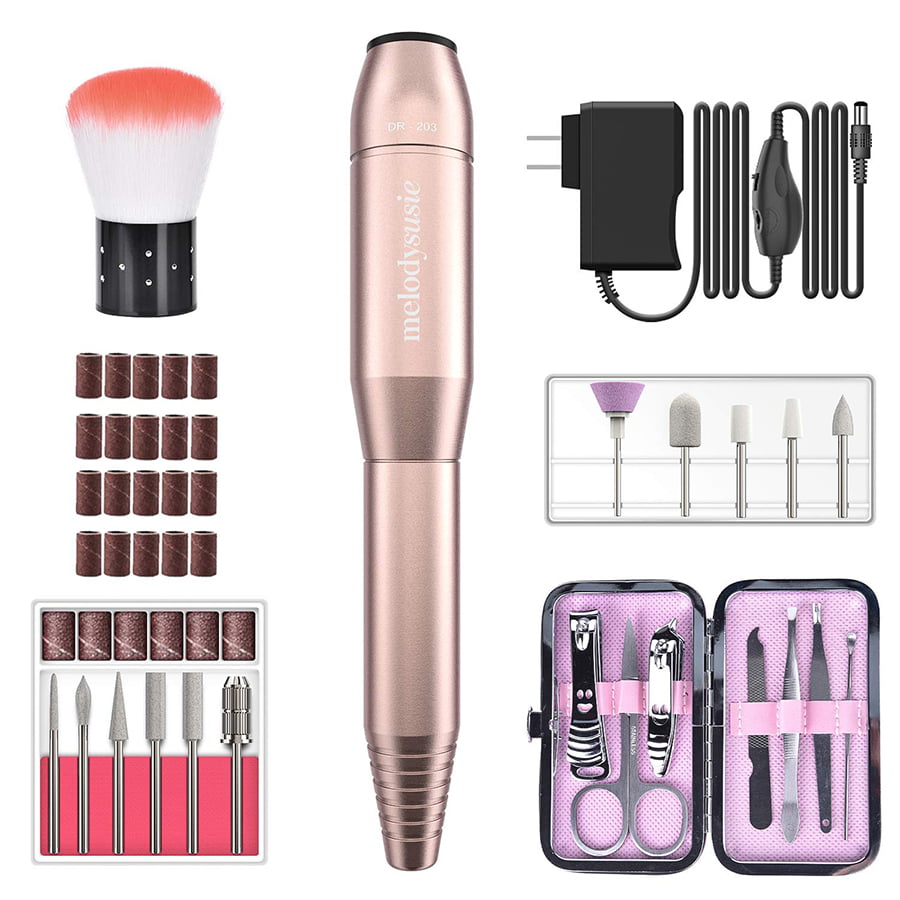 This portable manicure kit includes an electric drill set and tools to get acrylic nails done.
Pros: designed with 6 kinds of metal bits and sanding bands; with an adjustable speed which makes this electric nail file easier and safer to polish your nails; compact and very lightweight; user-friendly.
Cons: bits are very hard to change, not for beginners.
White Acrylic Nails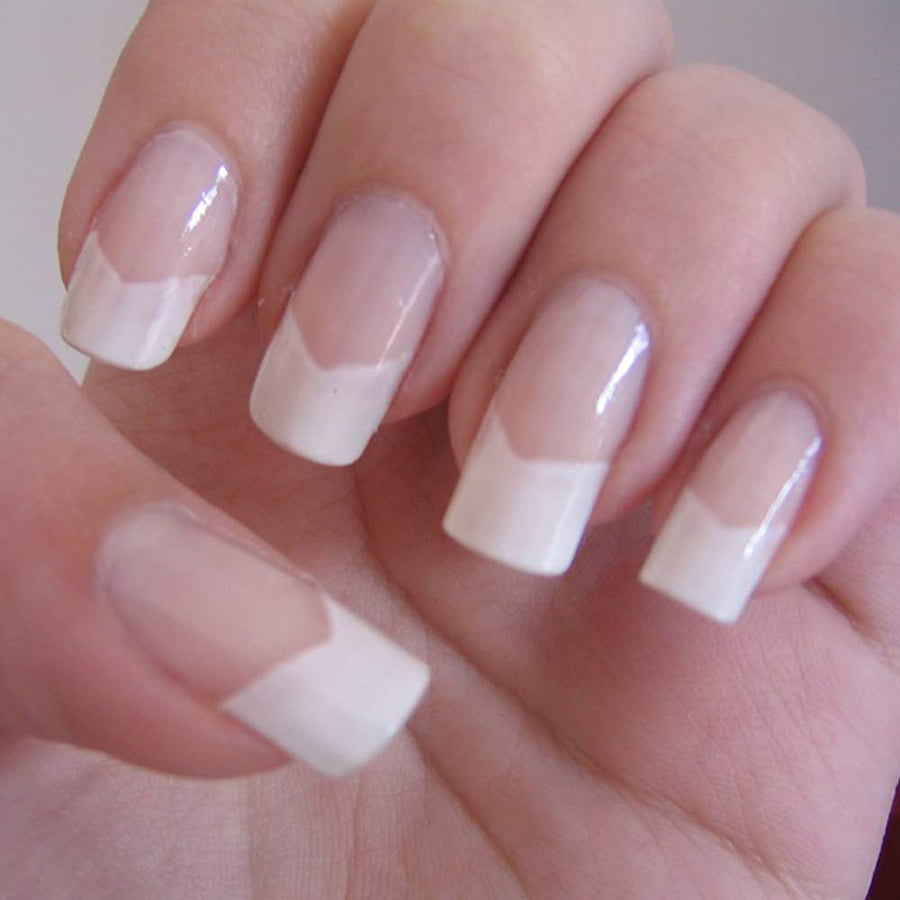 White French half tips that can be trimmed and formed to your needs.
Pros: thick and sturdy enough to last about 2-3 weeks; nails are easy to trim, paint, and apply; have 10 different sizes; can add nail art decoration; easy to apply.
Cons: most of them are wide; a little too curved.
Coffin Acrylic Nails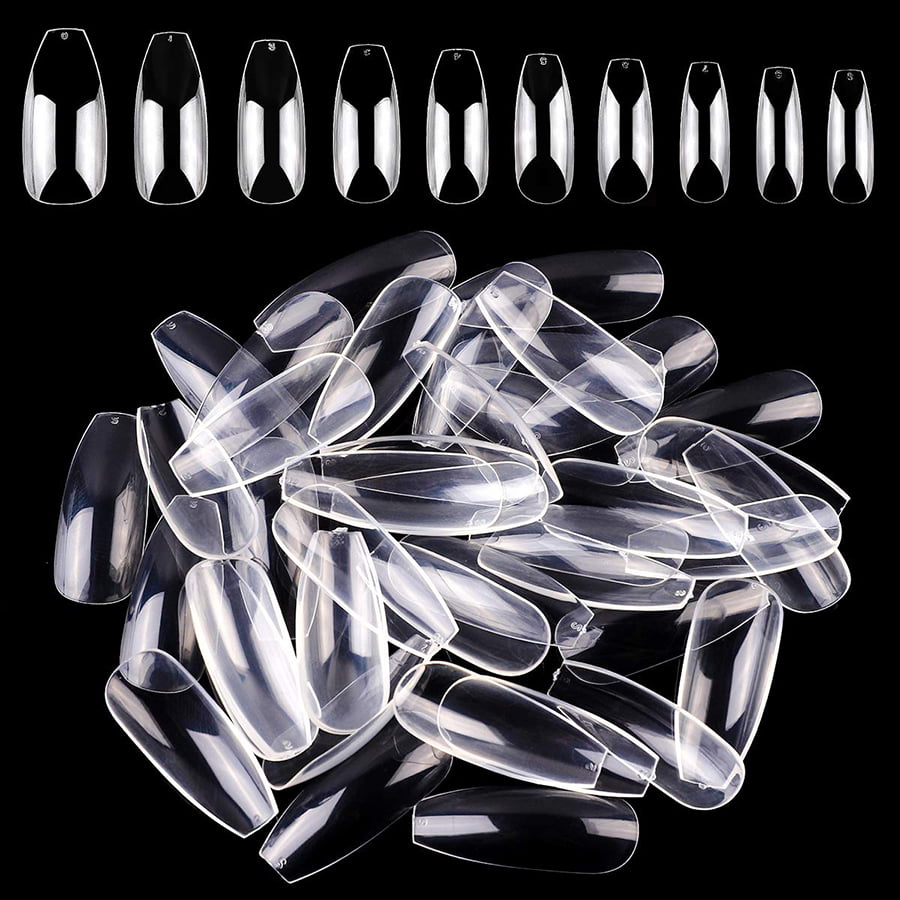 Coffin nails are among the most popular fake acrylic nails so this is a highly sought-for set.
Pros: durable with perfect length; easy to trim and file them to in any length and shape you like; they don't curve down as much; they give that natural look effect.
Cons: slightly bend; no glue included in the package.
Clear Acrylic Nails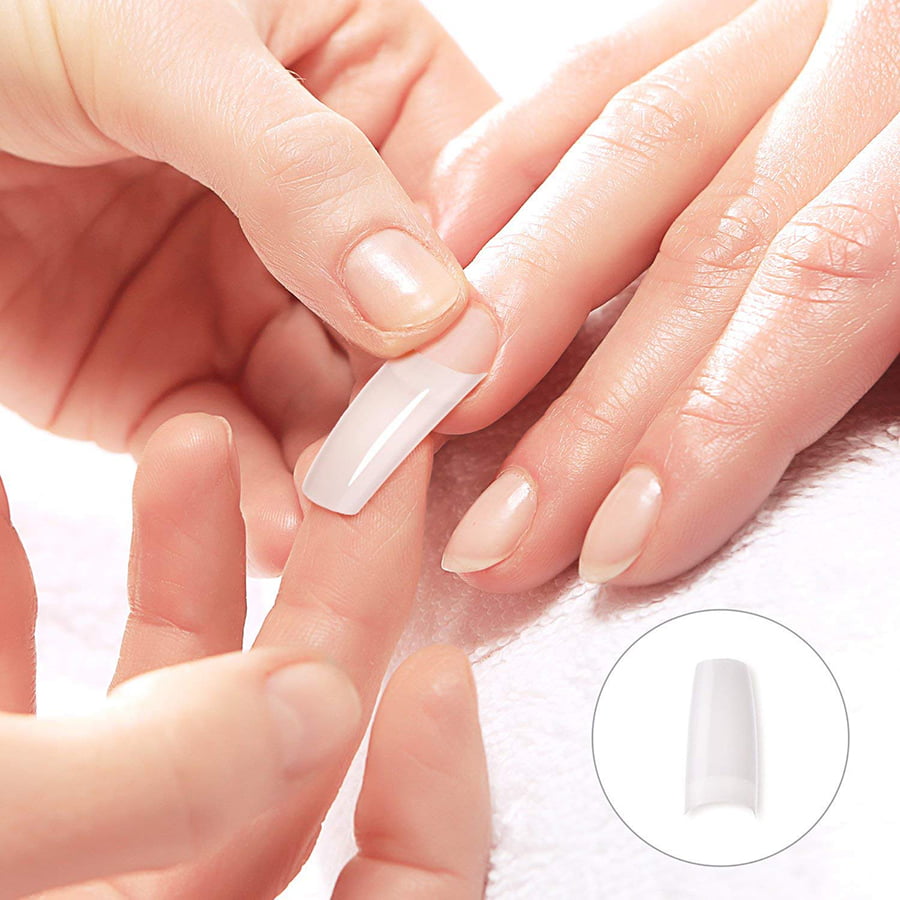 A set of 500 pieces of clear French tips. They can be customized to your liking.
Pros: designed with perfect length and thickness; you can paint and apply with gel, acrylic or fiberglass nail polish decorations; natural and nice holding the color without separating or streaking; easy to work with.
Cons: excessively long and a bit difficult to cut back properly.
FAQ
How long do acrylic nails last?
Six to eight weeks, but they will need to be filled to make up for nail growth.
How much are acrylic nails?
$35 to $60 depending on the nail salon, nail color and/or art applied.
How to remove acrylic nails fast?
You can soak them in nail polish remover and remove them with tweezers.
What is the difference between gel and acrylic nails?
Both are artificial nails but acrylic nails are more sturdy while gel nails are more glossy.
Get the Complete Checklist of Opening Your Own Nail Salon!